tummytape
tummytape One Month Box (Loveable Latte)
tummytape Loveable Latte is exactly as the name implies. It is cozy, warm and secure. The style that started it all is a recognizable classic that offers a minimalistic look while offering maximum comfort and relief. 
This easy-to-use, single cut maternity tape naturally and safely relieves back discomfort, swollen feet, sciatica, and other pregnancy related aches and pains. Our innovative design is specifically tailored to assist expectant mothers seeking pregnancy belly support and relief. tummytape offers maximum comfort and flexibility for all body types and stages of pregnancy. 
Included in the box:
5 single cut tummytape

Link to our How to Apply and Remove instructional videos
This product is a single cut material that can be easily applied by yourself. Each tummytape is designed to provide relief for a period of up to 7 days. Check out our Video section now and see how other proud mothers just like you use tummytape in their daily routine.
100% Happiness Guarantee.
If you aren't happy with your purchase we will give you a full refund on the purchase price. No questions asked.
Learn more
tummytape One Month Box (Loveable Latte)
Customer Reviews
91
reviewers would recommend this product
Write a Review
Ask a Question
I recommend this product
Life changing!
This tape works so great for ligament and stomach muscle separation pain! I'm able to walk 2.5 miles pain free on the first few days after application! It doesn't last a week for me, but I'm still very happy with it!
09/08/2022
Nikki L.

Canada
I recommend this product
Not for me
Tried this out, week 35; wore a tape for about five days. Made sure to follow the application directions carefully but did not see any changes/improvements for the things mentioned. Took it off and didn't feel any different/worse either. Sorta just annoyed me when it was there, like it kinda itched a bit and I don't have sensitive skin. Also didn't think about not being able to apply my belly butter properly while it was on. Definitely not a product for me but glad it works for others.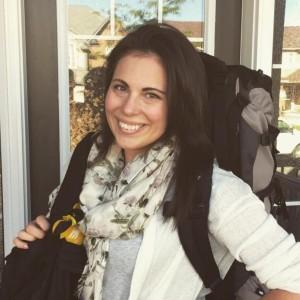 AD
08/17/2022
Amanda D.

Canada
I recommend this product
Great support
The tape really helped with my aches and pains but I did have a reaction once I removed it. I'd try to look at the more sensitive skin option moving forward
08/10/2022
Morgan

United States
I recommend this product
Amazing
I'll admit I was a bit skeptical on how this was going to work for me but wow my back pain is completely gone! This is pain that I've always had in my lower back/hip area that got worse once I got pregnant. Also I've been suffering from cramping my whole pregnancy so far and this has been an amazing relief from that pain. I only bought one at first to try but now I'm back to buy more and tell ppl how much I like it!
Awesome! Glad to hear that our tummytape helped relieve your aches and pain! That is exactly what Tummytape was designed to do! Thank you for spreading the word!
08/04/2022
Anonymous

United States
I recommend this product
Worth every penny!
I was skeptical about this but it honestly has relieved so many pregnancy ailments. My leg cramps at night have significantly improved, before I was up all night tossing and turning from leg pain. Also, my feet are much less swollen then they were. I would highly recommend trying tummytape.
So happy to hear that you gave Tummytape a chance and that you're a believer! There is so much science behind taping during pregnancy. Goodbye sleepless nights! Hello, comfort, support and all things Tummytape!
07/31/2022
Anonymous

United States
I recommend this product
Twin Pregnancy
Started using this tape from start of 28 weeks and I feel it's working well , I use to get sciatica, leg cramping , stomach itching etc … but after using this till now I got sciatica couple of times , I believe it's worth giving a try.
Amazing! That's exactly the reason why tummytape was designed- to help relieve pregnancy pains naturally! Wishing you all the best on your pregnancy journey!
07/20/2022
Anonymous

United States
I recommend this product
Love it, I work 12 hour shifts at the hospital & Tummytape is the only thing that gets me through the shift without pain in my back & pelvis
Amazing! Our tummytape works while you work, pain-free!
07/04/2022
Janine M.

United States
I recommend this product
So helpful!
I'm entering my 3rd trimester with my 4th child and am so uncomfortable already. I was super skeptical if tummytape would work but I would try anything at this point. It has helped me so much and I'm buying more to last the rest of my pregnancy. I wish this existed with my other children
Thank you for taking the time to share your experience with our Tummytape, Janine! I am so happy you found us and that we were able to help you get the comfort you need! Good luck with the rest of your pregnancy!
06/23/2022
Anonymous

United States
I recommend this product
Great support!
Very impressed with the "hidden" support that tummytape provided. It was easy to apply and last nearly a week! Definitely helped with lower back and pelvic discomfort!
Thank you for the wonderful review and feedback! We are thrilled to hear that the tape helped with your your lower back and pelvic discomfort!
06/20/2022
Heather L.

United States
I recommend this product
Remarkable
Couldn't believe how fast I felt results with my lower back pain I feel every day. This stuff is amazing!
It really does work! Hard to believe there's nothing medicated in it! Thank you for the great review! Good luck with your pregnancy!
Recommended by Doctors
Doctors all over north America are recommending tummytape for their patients and even using it themselves. Hear what Dr. Rachel Pope has to say about her experience with tummytape now.
100% Natural
tummytape provides natural relief from common pregnancy related aches and pains. Feel comfortable during your pregnancy without over-the-counter pain relievers.
Skin-safe
Our adhesives are gentle and comfortable on the skin. For moms out there with adhesive allergies or sensitive skin, our water-based Soft Touch Blush is the perfect choice.
More about tummytape
Answers to some of our most frequently asked questions.